Our Chemistry is where life makes sense. English is where it doesn't.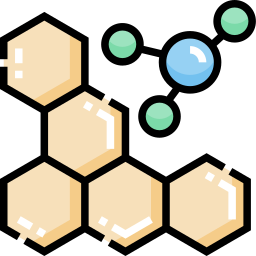 One on one tuition gives you the opportunity to feel comfortable to ask questions that classes cannot provide which drastically enhances learning.
Let your learning be tailored to exactly your speed and style rather than the average student's.

The mental effort model was used by our founder himself to achieve a state rank.
The first step to success is to understand the content. Not know, but understand the content.
What's the difference? Understanding involves mental effort. It means going several layers deep and asking why something is the way it is.
Sound tough? Don't worry, we incorporate mental effort as a foundational philosophy in our materials and tutor training.
3. Assessment Preparation

Once you've mastered the content, you need exam skills. No matter how much you know, if expressed poorly, it'll get a bad mark. For example, Einstein might fail a Spanish Physics test because he can't write Spanish despite knowing physics.
We're going to teach you how to write and structure answers to ace 8/9 markers. How to answer Accuracy, Validity, Reliability questions. How to get full marks in "Explain" questions.
We'll also provide practice exams when exams are coming up, and your tutors will analyse for your weak spots. They can also help out in improving and proof reading your depth study.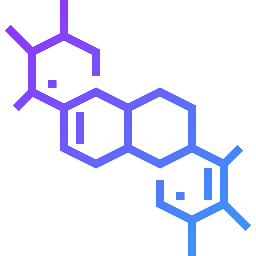 The Chemistry syllabus, revamped in 2018, now has a heavy conceptual focus on understanding.
In Year 11, there is a heavy focus on the fundamentals of chemistry. Students learn about what chemicals are made of, molar calculations and what affects the rate of reactions.
In Year 12, there is a shift to application of theory. Students learn about equilibrium and apply this to acids and bases. They then learn about organic chemistry and chemical testing.
In depth understanding is no longer just optional for a Band 6, it's mandatory. Unfortunately, many teachers and tutors still stick with an old syllabus mindset of just surface level knowledge. This is not going to get you the marks you want.
Our HSC tutors give students the understanding NESA wants. We take students through the intricacies of concepts and formulas which is the only way to allow for good marks.
A new syllabus element is the depth study where students are required to perform an investigation. This can be very challenging for students. Our HSC tutors can help with planning and checking your assignment.
A note on course timings
Below you will find the typical course timings we have for our HSC tutors. Please note that these are incredibly flexible since it is private tutoring.
1. Properties and Structure of Matter

Term 4 (Year 10)
Students learn the fundamentals of what all things are made from: atoms, molecules, elements. You'll also learn about how atoms interact and bond with each other.
2. Quantitative Chemistry

Term 1
Students learn about how mathematical relationships can be used to predict and model the outcome of chemical reactions.

Term 1-2
Students learn about broad classes and examples of particular chemical reactions

Term 2
Students learn about what really makes chemical reactions "go" including entropy, enthalpy and Gibbs free energy and how to calculate them.

Term 3
Students learn that reactions don't really go to completion but rather exist in a state of equilibrium. You'll learn about how equilibrium is formed and how it can be shifted.

Term 4
Students go in depth into the definition of acids and bases and the properties they have. They learn about pH and pOH. Students will also understand the theory behind titrations.

Term 1
Students learn about compounds made of carbon ("organic compounds") and their functional groups. They'll also learn about the various properties they have.
8. Applying Chemical Ideas

Term 2
Students learn about the various chemical tests we can perform to ascertain the identity of a chemical. Students also learn to read various spectra output to determine what the structure of a chemical is.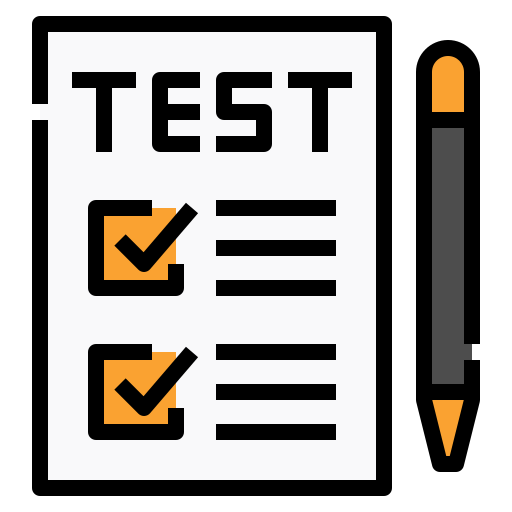 Term 3
The home stretch. Students are given materials and mock tests to revise for their HSC's with. Revision of tricky concepts will be done in class and the student's weaknesses will be pointed out and honed to make sure they do well in their final HSC.
By this time, students who have been with our HSC tutors for several terms will already be sharp and be focused on regular revision to prevent the blade getting dull. Any holes or gaps in knowledge will be addressed and filled in.
Ready to achieve the marks you deserve?
Want to know pricing? Click below.
Want to stop losing marks on explain questions? On practical exams? On silly mistakes? Get ahead. Enrol today!