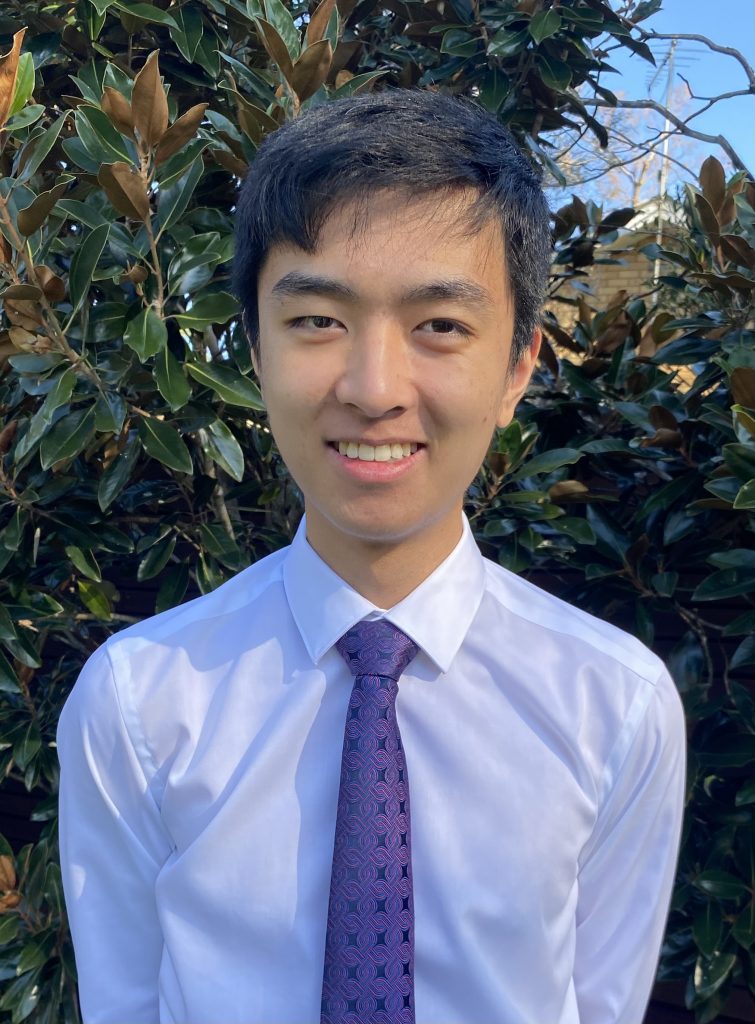 North Sydney Boys

99.00 ATAR

North Sydney Boys Graduate
99.00 ATAR
Physics: 92
Maths Extension 1: 94
Maths Extension 2: 94
Hi there! I'm Jonathan Tian, an alumni of North Sydney Boys High School's 2022 cohort and achieved an ATAR of 99.00 as a (true) all-rounder, achieving the highest possible band (6) across a wide range of disciplines (Math Ext 1 (94), Ext 2 (94), Physics (92), Music, Japanese).
My story is probably the same as you, dear reader. Once an unmotivated and underachieving student, I found myself at the mercy of poor grades during the beginning of my time as a senior (Yr11~), ranking in the bottom half of the grade for maths and bottom for physics. However, upon Yr12 and the HSC looming overhead, with the invaluable assistance I received not only from fellow peers and teachers, I was able to achieve the results I did in what little time I had left.
A wise man once said "The mediocre teacher tells. The good teacher explains. The superior teacher demonstrates. The great teacher inspires." And I too can say with great confidence that it was having a great teacher that helped me achieve what I did. I strongly believe that with the right guidance and mentorship, anyone and everyone can, and will, achieve outstanding marks.
What I offer –
An authentic teaching experience –
Learn from someone who has studied the material closely and gain a deeper understanding and appreciation for the topics covered.
Detailed analysis and breakdown of the syllabus and exam style questions –
You will gain access to a large repository of notes and exam style questions to help you conquer the HSC. I will be able to provide useful exam tips and tricks to help you achieve your potential.
Striving to go above and beyond – To provide service that extends beyond the classroom, you are always welcome to contact me at any time throughout the week, outside of class to ask questions.