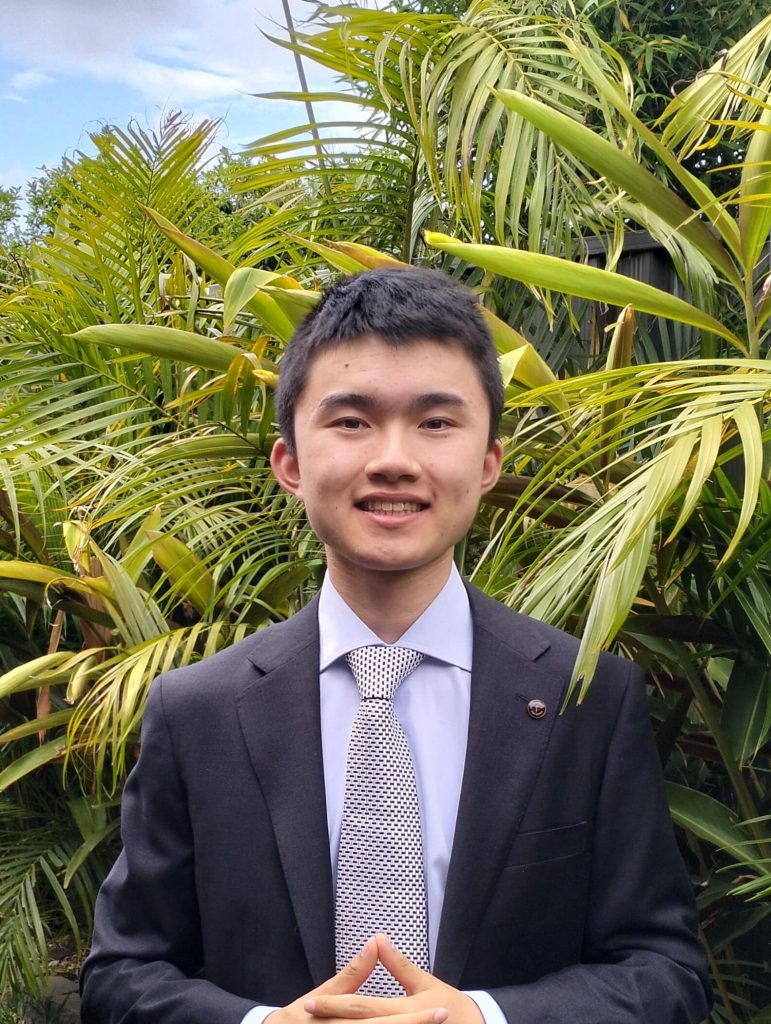 James Ruse Graduate
2nd in Extension 2 Maths Exam

98 in Ext 2 Maths
98 in Ext 1 Maths
99.85 ATAR
James Ruse Graduate
99.85 ATAR
Chemistry: 97 (State Ranking Mark)
Maths Extension 1: 98 (Rank 4th)
Maths Extension 2: 98 (Rank 2nd)
Are you struggling at school? Need help finding your groove? I feel you. I've been there myself.
By the end of year eight, I was comfortably in the bottom 30% of my James Ruse cohort, with my low of lows coming via a 40% performance in a science exam. I wasn't just breaking down academically; like many young high schoolers, I was foolishly killing valuable time with video games.
But, as year nine rolled around, the tide began to turn. The right support network, coupled with my commitment, properly engaged me with my academics, awakening my curiosity to understand the 'why', the reason behind every concept. This curiosity, the desire to know more, pushed me away from the mindless hours wasted on video games and through the highs and lows of my academic schooling.
Even lockdown couldn't stop me: I finished year 10 with a 100 for English, 95 for Math, and 95 for science.
By the end of year 12, I had achieved the following:
99.85 ATAR

97 Chemistry Exam Mark

Rank 4/152 in James Ruse Mathematics Extension 1 HSC Trials

Rank 2/119 in James Ruse Mathematics Extension 2 Task 3

98 Assessment Mark for Mathematics Extension 1 and 2
So, how can I help you?
I'm here to keep you happy and optimise your learning. With smaller classes, we'll comfortably account for everyone's individual needs.
Your learning is my utmost priority. I'll always be there to answer any questions you have during class.

I'll stick around after class to do anything I can to help.

Even better, feel free to email me during off-class hours, and I'll get back to you within 24 hours.

I'm committed to you. Once we start together, I'll stick with you until you graduate (of course, at your discretion).
We'll prioritise meaningful learning to understand how all the pieces of an entire concept fit together, priming you with a holistic knowledge base that is key for HSC success.
We'll delve into the meaning behind the maths, steering clear of the superficial rote memorisation of formulae.

Why? Our ability to apply relevant knowledge to unfamiliar scenarios instead of simply regurgitating memorised formulae will determine performance within the novelty of HSC exams.

We'll uncover the beauty of maths together and awaken your curiosity to learn more.

We'll frequently cover unique sample questions to solidify your understanding and hone your problem-solving skills.
Finally, our lessons will be exciting.
We'll interact with and talk with each other!

I'll engage you by adjusting my teaching style depending on your feedback so that we can enjoy the learning process together.
I'm incredibly grateful for the chance to guide you through your HSC, knowing that I'll be putting you on course for your future career so that we can make meaningful contributions to society together. Just remember, I'm Freddie Lu – here to help you.