With HSC exams looming around the corner, thousands of students will spend hours this year studying.
One of the more popular locations for a library is the USYD library, with its location and scenery. The USYD Library system consists of 8 libraries across 5 campus locations, the earliest and largest one being the Fisher Library.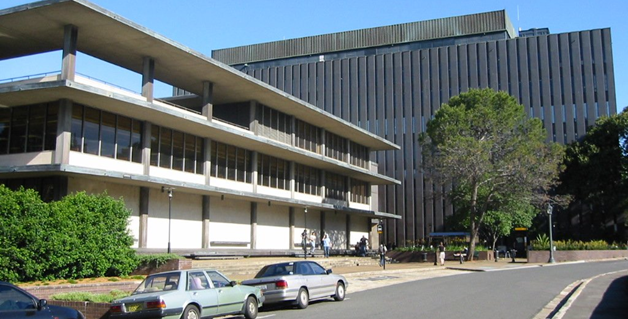 So should you study here for HSC? This is a complex question. We've listed several pros and cons for you below:
Pros:
Plenty of options across the campus
Lots of meeting rooms and silent zones
No WIFI access for non-students (How is this a good thing? It can minimise distraction!)
Cons:
No WIFI access for non-students (can't use the internet which connects you to everything!)
Limited space facilities for non-students
HSC students are not welcomed 😛
HSC students can only get in during the regular hours (not 24/7)
It's a good choice if you live nearby and want a quiet area to read through some textbooks or do a past paper. It is not good for assignments or research since it will be hard to search up anything given the lack of WiFi. It's limited hours make planning inconvenient however and high school students are not welcomed. It's a bit hard to stay when you're not the intended audience.
Overall, the USYD libraries are definitely a great place to study at with its access to resources and study rooms. However, if you don't have a library membership, it can be quite restricting with no access to WIFI and computers. The libraries can also fill up during peak hours, so the ones with the bigger capacities: Fisher and SciTech are recommended. Our recommendation would be simply to go to a library near your house or study at home as there isn't a big difference.
Where are the libararies? Look here:
Libraries
Details
Locations
Fisher Library
Capacity: 1739  

24/7 access for students and staff  

Collection focuses on humanities, social science and commercial disciplines

2 computer labs, silent zones, 5 bookable meeting rooms
Eastern Avenue F03 Camperdown Campus
Bosch Commons
24/7 access for students and staff

Silent zones, group study zones, 3 bookable seminar rooms  
Level 3, Bosch Building (D05) Western Avenue Camperdown Campus
Camden Commons
24/7 access for students and staff  

Library supports research, teaching and study in veterinary science and agriculture  

Silent zones, bookable meeting room
Camden Campus (C15) Camden, NSW
Conservatorium Library
Capacity: 100  

Open 10am – 4pm on weekdays, closed on weekends  

Specialist music library   Silent zones, bookable meeting room
Sydney Conservatorium of Music Level 2, Macquarie St (C41)
Herbert Smith Freehills Law Library
Capacity: 330  

24/7 access for students and staff  

Supports the Sydney Law School and legal studies   Silent zone, 10 bookable meeting rooms
Law School Building (F10) Eastern Avenue Camperdown Campus
The Quarter
Capacity: 115  

24/7 access for students and staff  

Dedicated postgraduate study space  

Silent zones, 3 bookable meeting rooms
Ground Floor, Badham Building (A16) Camperdown Campus
SciTech Library
Capacity: 227  

Open 10am – 4pm on weekdays, closed on weekends  

Supports the Faculty of Science, Architecture, Engineering and Medicine

Silent zones, 1 bookable meeting room
Level 1, Jane Foss Russel Building (G02) 160 City Road
ThinkSpace
Open 12pm – 4pm on weekdays, closed on weekends  

Technology showcase and creative play space  
Contains 3D printers, 3D scanners, iMacs with design software, graphic tablets  
Level 2, Jane Foss Russel Building (G02) 160 City Road